Tampa Bay Property Management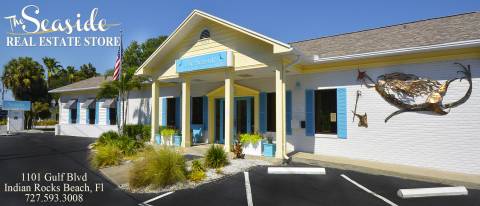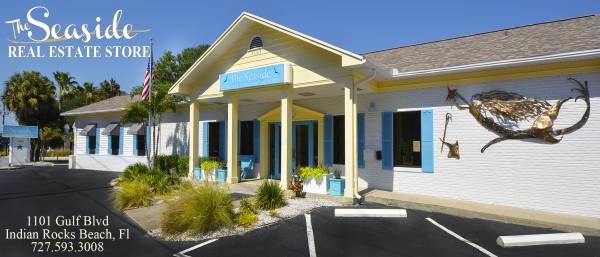 PROPERTY MANAGEMENT/VACATION RENTALS
Vacation Rental Management Services
Serving mostly the beach areas from Clearwater Beach south to St Pete Beach with a strong focus on Belleair, Indian Rocks Beach, Indian Shores and Redington Shores.  Our commitment is to help our property owners achieve the maximum revenue potential for their vacation rental property, combined with our dedication to delivering a great experience for the guests makes us a great choice to manage your property.
Our Property Management Services include accounting, marketing, reservations, housekeeping, maintenance and more. You can take advantage of our full range of services, or partner with us to help market and rent your vacation rental property.  Property Owners in our rental management program benefit from our invaluable local expertise of our professional staff.
Pricing
We offer very competitive rates for managing your property.  Our charges are based on "rent" only while many of our competitor's charge on the total booking price.  This alone will save you hundreds in commissions per year.
Marketing, Distribution & Occupancy
When you commit your property to us, you will benefit from our local presence and knowledge of the area. We offer a large storefront located directly on Gulf Blvd in Indian Rocks Beach. Our local storefront offers the property owner and the vacationer, a strong local presence that can add a layer of comfort to our otherwise remote online world.  You'll always know where we are.   
Our marketing includes a wide distribution of our properties to various vacation sites, a professionally designed website as well as email blasts to our vacationers to help generate the maximum exposure for our clients.  The Seaside Property Shoppe offers a network of websites that lead to our online booking site.  Your vacation rental property will be featured on our website (www.theseasideps.com ) and those of our network affiliates such as Expedia, Trip Advisor, HomeAway increasing the exposure for your vacation rental property and significantly increasing opportunities for maximized occupancy.  We provide our property owners access to these sites through different avenues for reasonable cost.
We are committed to achieving the highest occupancy possible for your property as well as making it easy for you to enjoy your property.  Our Management team offers realistic rental projections based on historical information as well as analyzing the data on a regular basis to keep your rates competitive.  Informed rate decisions driven by proper analysis allow us to effectively promote your vacation rental property so you get the most value out of your investment.
Each property in our vacation rental management program has an online brochure with photos, a description and rates, plus a listing of property features and amenities. In addition, our key marketing features of The Seaside Property Shoppe and affiliates include:
  Up-to-the-minute booking calendars reflecting current unit availability
  Online reservations
  Ability to search by unit, complex, or criteria, making it easy for return guests to find YOUR property
  Mobile friendly sites
   Ability for consumers to browse all promotions and book directly online
We strive to make your owner experience with The Seaside Property Shoppe one of individual attention and professionalism and to ensure that your property is realizing its full investment potential.
If you are considering a Management Company to handle or assist you with your vacation rental property, long term rental or simply considering a change, we welcome the opportunity to tell you all about The Seaside Property Shoppe and all that we have to offer.  Please feel free to email us or call at 727.593.3008
If you are interested in Buying or Selling, please contact The Seaside Real Estate Store at 727.580.8821 or visit www.theseasiderealestatestore.com 
Please complete the form below to request additional information.
Contact Us About Property Management
Check Out Some of Our Properties